Okay first step to any model making effort is creating orthographic images (front, side, top & sometimes back). After initially fleshing out the designs in hard line/shape for ease I couldn't help but reconsider that the concept image is kind of "stumpy".
Compare the image to Jessica rabbit for example, women generally have hourglass hips/pelvis (in most cases bigger then their actual chest cavity). Men have bigger chests then their pelvis.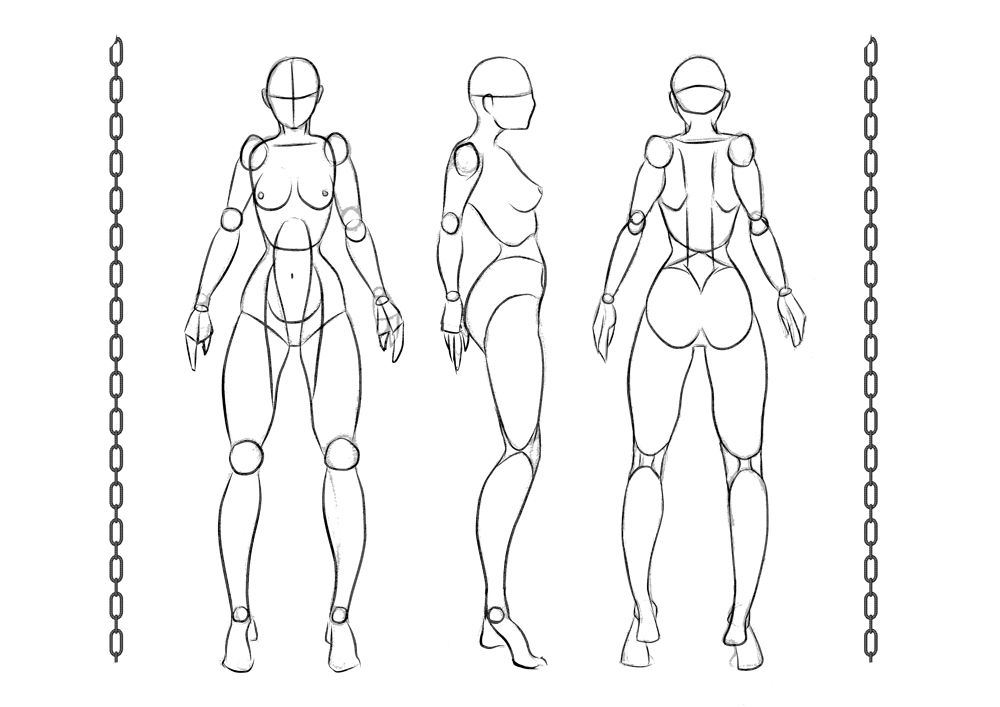 The image above is an old anatomy drawing I knocked up based on Warren Lou's study... its an exaggerated form but it is anatomically correct. I wasn't sure if this was something you considered before. Never the less that image is a Orthographic turnaround and that's what I need to create before modelling can begin... I have to do it for your slinky.
As you can see the chest cavity I formed on your concept has a wider chest then the pelvis. I made a quick alteration to make it more feminine (the one next to yours). I'm not trying to redesign your character I am just making you aware of something I noticed... You are the client it is your decision. Okay Please get back to me with an answer when you can!
xXStItChXx