Hey Catherine, Well it was a couple of days coming but I think you will agree it was worth the wait. The password protected video below shows the initial flythrough of the Snazzy Alley environment for your meeting tomorrow (now today). It has a few passes to make it feel a bit more like a flythrough although when I do this properly they will all be really slow and smooth. I have also used the preview music still (I love it personally).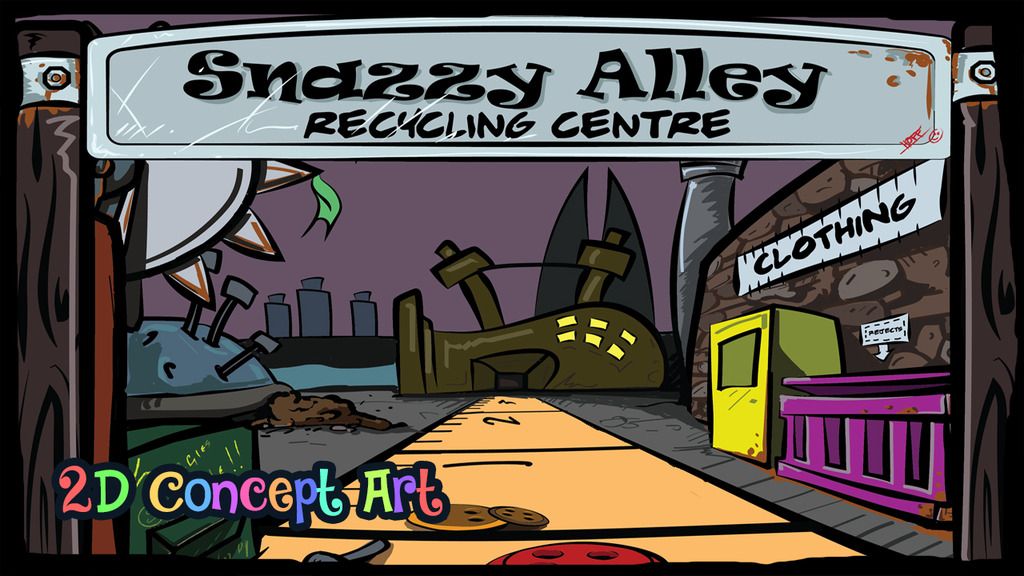 The video starts by showing the 2D concept which I thought was important to do showing a nice comparison between the artwork and the final render. I just thought it would be nice to any person to know what we had to work with and what was eventually created. The transition is actually pretty close so we are very proud of that. The only real difference is Ross's artwork was a bit more letterbox and the render is obviously 720-1080p.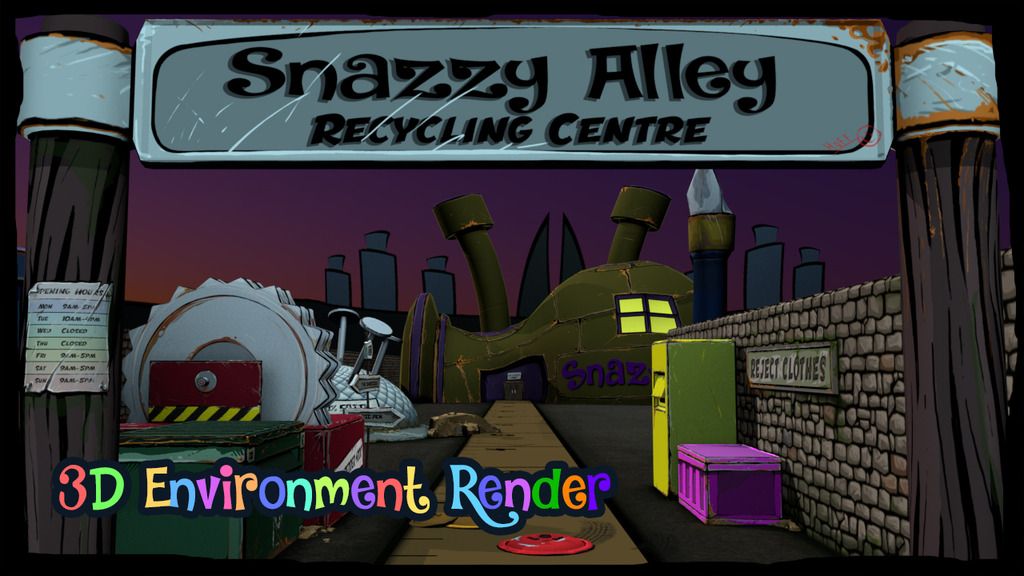 The image above here shows just the a render from the perspective cam. Very simple but its at a similar angle to the concept art... The video crossfades between these two so people can see its not too far apart. Ross did a good job here there were only a few amendments but very minor. Anyway without any further ado - the video is next and I hope you enjoy it. It's been a long time coming but we are getting there.
Snazzy Alley 3D Environment Flythrough from Free Fall Interactive on Vimeo.
Tomorrow I will be back on animating these scenes this has cost me a couple of days but we do have to start reeling people in the sooner the better so hopefully this helps with your meeting.
You should also know the password
(its the one we agreed on) so I won't restate that here or anywhere for that matter. Please let me know if there are any issues I will follow this post up with an email as usual so good luck!! xXStItChXx