Hey Catherine, Okay for this particular model I dived right in without the Orthographics at first just to block in a shape of some shorts. Its quite simple and I've already done it with a few characters. I added boxers but the size is not quite exact and I would like to have a better bunching of the material. This will probably involve a bit of sculpting but it should be pretty straight forward.
The image above shows how the rough shorts look smoothed again these are more to block the shape I will be making them according to the specifics of the orthographics from this point. All the same I need your confirmation of the Orthographics so I can get working on the model revisions. So please refer to the Saggy Orthographics and give me your approval and I will adjust this model so it looks similar.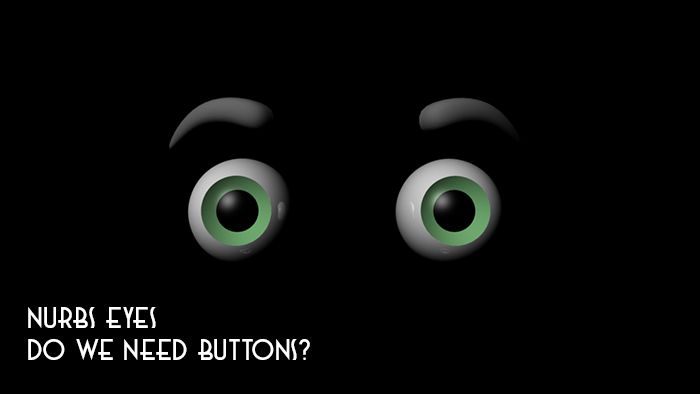 I have some toon eyes which I have created for a number of characters. One thing I will remind you of when it comes to making eyes for these characters is that the brow has to be further protruded then the eye socket. I know you like the idea of buttons as eyes but again they have to follow rules so they rotate without protruding through the characters head. They also have to rotate evenly so spheres are a must.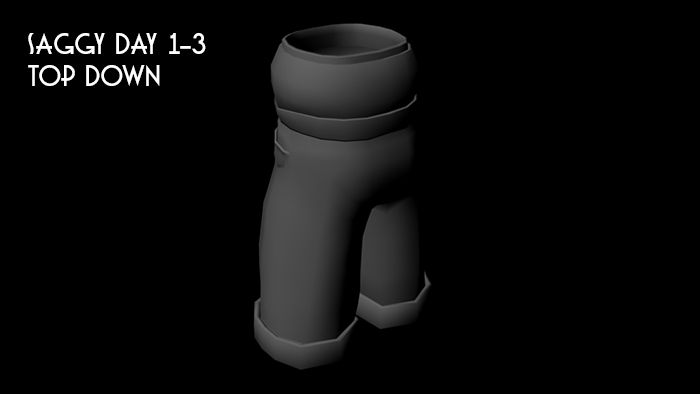 The image above shows the back view of the model where the face will be. I will do my best to make the eyes function as back pockets but again they cannot be too long they have to accommodate spheres. I also wanted to say to you that we should cover the inside top of the trousers so once again you cannot see inside the head of the trousers (where the eye-spheres and mouth-box will be). Anyway confirm the Orthographics and I will continue onward on Weds.
xXStItChXx