Hey Catherine, Okay I've gone through your choices and changed the colours to the standard colour which I based on your concept art. In your email you asked if I like any of these and well to be honest the one I liked was the blue one. I guess I liked the idea of soft and fluffy and I gotta say I love the blue can't put my finger on why but I think I like the way it offsets the rose head detail.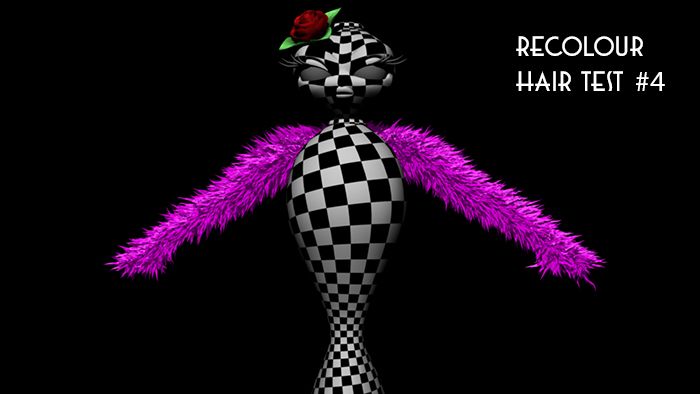 Anyway, I brought down all of the colour options to the standard pink so now it should make it easier for you to choose based on fur style and not colour. Apologies for that I think I kind of got carried away trying out colour combinations. I concur with you though after the blue one my second was going to be No. 5 I just like the length and I just wasn't sure if it was too rough.
I think 5 kind of reminds me of fur from Sesame Street you know the cookie monster. It kind of feels much more like fur then feather maybe that's why I kind of swayed towards the blue soft feathers because I thought you wanted a feather style wreath. Don't take that as a bad thing though, I believe in trusting my gut and I think it could just be crazy enough to work.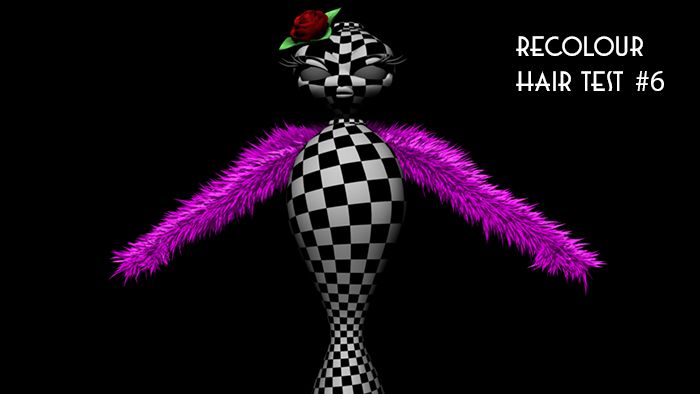 Last but not least the infamous No. 6 which can now be seen without the balding black undertones which the white may have given it. Again this goes back to the fluffy side but brings the mass down quite a bit so you can really appreciate the tapering fur as it cascades down the arms. One of the things I was afraid of when doing these was that they wouldn't taper enough so I tried to keep the mass low. I hope these help you make a decision.
xXStItChXx