Hello Catherine, Okay I decided to do another rendering of your Saggys which are now adjusted to your specifications. I thought I would also provide the original turnaround in here so you can do some on the spot comparison. As I said on the phone to you the reason I keep the frame count low on these turns is so they don't take ages to load if you want it higher however let me know. Its just smarter for loading on the internet.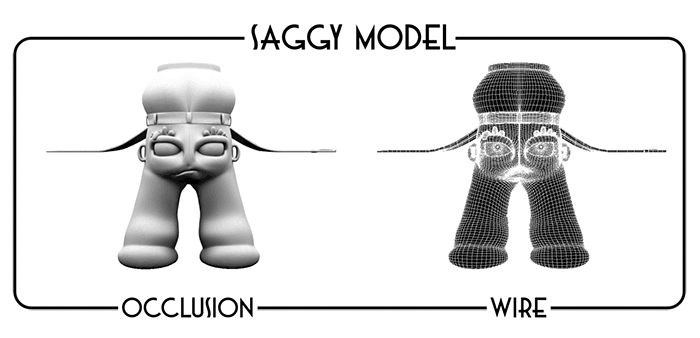 The turnaround above as you know is the original Saggy (you can click through the two to compare). Now after looking at it I can understand what you were saying about the full face. Either way when its textured you will not notice these issues so much I guarantee. This model was also a lower poly-count but I didn't want to sacrifice all of my crease detail... The higher you go the more detail you can have.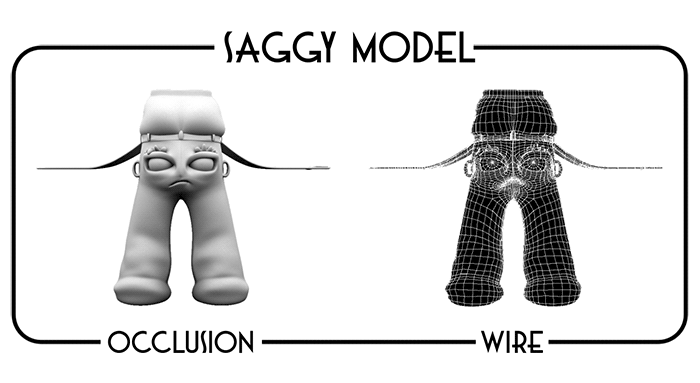 The turnaround above is the revised Saggy as per your requirements. Like I said previously the only thing that isn't too easy to do is make the eyes square. I tried doing it with the inside but they need to accommodate a sphere and go in to create eye sockets. This will look better when its textured. I'll have another look after I have UV Mapped it for now though I dunno its up to you. Please let me know how you want to proceed.
xXStItChXx